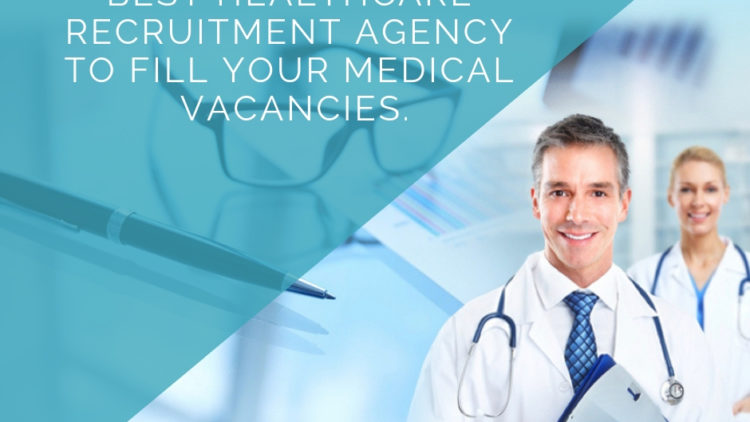 You're an excellent hospital, clinic or healthcare business and you know it's vital to be able to recruit medical staff with the right experience, qualifications, skills and personal characteristics.
There are a good number of nursing agencies and healthcare recruitment consultancies out there. The task of choosing the right one to supply you with the top-quality doctors, nurses or midwives you need might seem quite a challenge.
You need to look beyond the sales patter and the flashy websites in order to identify which medical recruitment agencies will be easy to work with and which will make every effort to find you the staff who are just right for your healthcare vacancies.
Below are four points to consider when choosing your nursing agency or healthcare recruitment consultancy.
1. What is the healthcare recruitment agency's track record?
How much experience does the agency and its consultants have? When thinking about this question, it's not simply a case of how long the consultancy has been established. It's possible the consultants have amassed decades of knowledge and experience before that particular agency was set up.
Experienced consultants, as well as having gained knowledge, skill and insight due to their years in the medical recruitment business, will also have built up extensive, high-quality contacts. This means they can draw from a pool of talents to swiftly supply you with the staff you need.
Don't be afraid to ask which hospitals, practices and clinics the nursing agency or healthcare recruitment consultancy has dealt with and for how long. If these institutions keep coming back for new staff, this shows the agency is successfully meeting its clients' requirements and is very likely a pleasure to work with.
Check if the agency is honest enough to declare its placement success rate on its website. Quotes from satisfied clients and candidates can also be an indication of the company's expertise.
2. What does the healthcare recruitment agency know?
Is the agency particularly strong at sourcing a certain type of medical professional – midwives maybe, or cardiologists or nurse managers? This is important as it shows the consultancy knows the requirements for these types of talents, knows where to find them, and knows exactly what interview questions to ask and what skills and experience to assess during the screening process.
The location of your hospital or business is also important. Laws and requirements can differ across borders as – of course – can working cultures. What is acceptable in one country may not be in another.
Many healthcare recruitment firms nowadays operate internationally. Don't be afraid to ask what sort of experience your medical recruitment agency has of your country's healthcare system and placing talents in it.
It's even worth remembering that differences can exist within countries, between – for example – the English and Scottish healthcare systems and the different Australian states, so an in-depth knowledge of your locality from your nursing agency or healthcare recruitment consultant is vital.
Also important is a deep understanding of healthcare market trends. As with any other market, the value of certain healthcare services – including the costs of different types of talents – can fluctuate.
A medical recruitment agency with an up-to-date and in-depth knowledge of the healthcare market can advise you on these matters, meaning you can offer the right salary packages to secure the best talents without paying over the odds.
3. What services does the healthcare recruitment agency provide to its clients?
Good healthcare recruitment and nursing agencies care. They take pride in using their expertise to make the whole recruitment process as painless as possible for both the candidates and clients.
Here are a few things to think about: Does your healthcare recruitment agency offer a friendly, personal service? Are the consultants on hand to answer your emails and take your phone calls?
Will they quickly come back to you to answer questions or deal with any concerns? Will they keep you informed about each step of the recruitment process?
You don't want to do business with some remote entity that is difficult to get in touch with and communicates via automated messages. You want a helpful, intelligent human being on the end of the phone who, with resourcefulness and flexibility, will address any issues you have.
Can the healthcare recruitment agency advise you on salary levels and market trends? Will it refund you if a candidate doesn't work out? Can it provide services such as posting ads, sending out offer letters, arranging start dates and informing unsuccessful applicants?
Can you be sure the consultancy will thoroughly check references and CVs and conduct rigorous early interviews to ensure you're presented with a shortlist of only the best and most suitable candidates?
Avoid consultancies that seem to cut corners. A healthcare recruitment agency with a conscientious attitude and a great customer service ethos is much more likely to secure you the best talents, talents that could benefit your organisation for years or even decades to come.
4. What services does the healthcare recruitment agency offer its candidates?
A good nursing agency or healthcare recruitment consultancy should provide a comprehensive service to its candidates.
Providing an excellent service to candidates is also useful to clients as this can help the whole recruitment and selection process run more smoothly and enable successful candidates to transition more easily into their new roles.
Here are some questions to think about. Does the medical recruitment agency prepare its candidates for interviews so they can effectively showcase their skills and experience, enabling you to make the best choice?
With talents who are moving countries, does the agency give them practical advice to help them settle into and succeed in their new jobs? Does the agency help overseas candidates navigate the visa, immigration and registration processes?
Using its knowledge of market trends, does the agency advise the talents on realistic salary levels and benefits packages?
If a healthcare recruitment or nursing agency provides the above services, this could make life much easier for you.
IHR Group is a healthcare recruitment consultancy and nursing agency that specialises in placing the best quality doctors, nurses and midwives with healthcare providers in Australia, New Zealand, Ireland and the UK.
We pride ourselves on our friendly professional service and our 99% placement success rate. Take a look at our clients' page to find out how we can help your hospital, clinic or business recruit the best talents.